Toyota Quality Service
Book a service with Buffalo Toyota East London and receive the peace of mind solution that you deserve. Our service centre is run by a team of skilled individuals that are ready to assist you with all your vehicle maintenance requirements.
Please fill in the form below or give us a call today.

Toyota Quality Service
Flexible service appointments.
Qualified service advisors.
Specialist Toyota diagnostic equipment.
Access to the latest technical updates from Toyota.
Our highly qualified technicians receive regular training to stay up to date with the latest technological advances.
A large proportion of our technicians are certified as premium level Master Technicians.
Experienced and efficient technicians - they work on Toyota's all the time.
Knowledge and expertise to fix problems first time, every time.
We only fit Toyota Genuine Parts and offer a 1 year warranty thereon.
Our service centre is certified eco-friendly.
For your peace of mind we offer these value-added products
Extended Service Plans
For when your vehicle needs care after your initial service plan has expired. We offer convenient payment options and inflation proof pricing.
Maintenance Plans
You get the benefits of a service plan along with cover for certain mechanical normal "wear and tear" items. A great "fixed cost motoring" solution.
Extended Warranties
For your peace of mind for when you are no longer covered by the initial factory warranty.
Call us now or send us your details and we will contact you for more information on our extensive value-added product range.
What is Toyota Value Service
Toyota Value Service is applicable to all Toyota vehicles older than 5 years from date of sale. The Value Service Base Service uses the first service in the applicable model's service schedule and includes a safety check. All other items applicable to the vehicle's actual service interval are optional. Value Service is a fixed price service offering including a capped labour rate together with a 10% parts discount.
How does Toyota Value Service work?
Toyota Value Service consists of 3 elements of which only the Base Service is mandatory: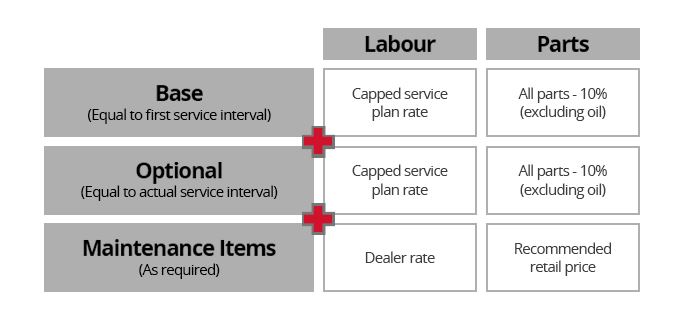 > Guaranteed safety through the use of Genuine Parts and servicing by Qualified Technicians
> The ability to structure the package according to your needs
> Protect vehicle value by maintaining a full Toyota Service history.
> Affordable servicing for vehicles older than 5 years out of Service Plan and Warranty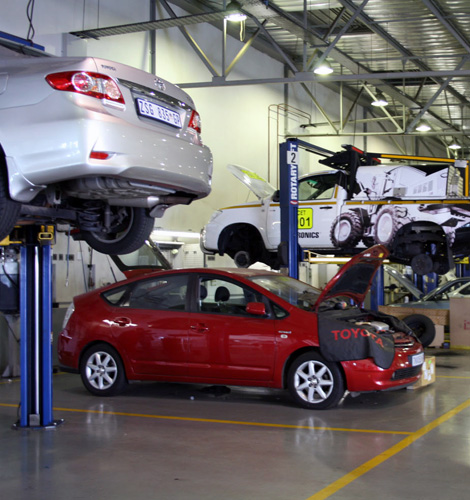 Is your car service plan finished?
Then still consider servicing your vehicle with us. We offer competitive rates, professional technicians and can also advise you on appropriate extended warranty and maintenance plans.